At Thomasville Veterinary Hospital Urgent Care + Surgery, we offer a safe, clean, fun environment for overnight or long-term boarding services for cats and dogs.
A Home Away From Home
When you need to leave your pet overnight or for a few days, we know it can be stressful trying to find a place that you can trust to provide the same love and care that you would give your pet.
At Thomasville Pet Resort + Spa, we provide full boarding services for cats, dogs, and even your exotic pets.
We offer overnight, long-term, and medical boarding options, which all include exercise, one-on-one attention, and on-call medical care if needed.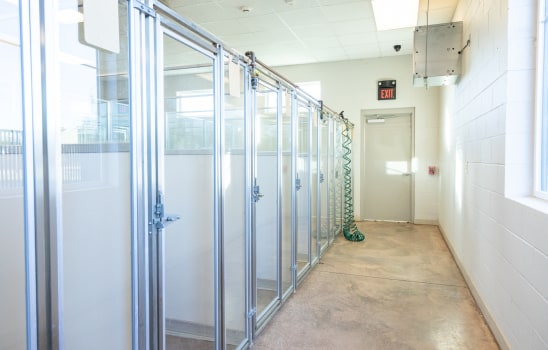 Pet Boarding FAQs
Read answers to our most frequently asked questions about pet boarding at our animal hospital in Thomasville.
Kitty Condos for Happy Cats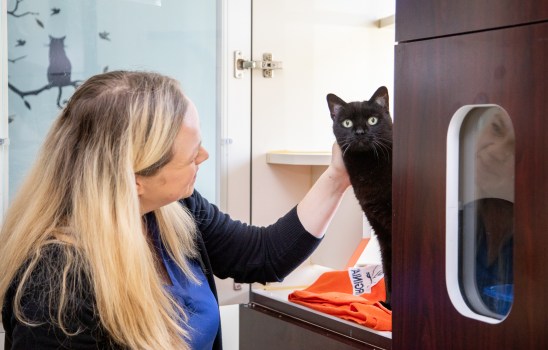 We have a special area in our facility reserved just for our furry feline friends!
Our Cat Condos have windows so your kitty can look outside and have a nice warm spot to nap. They are also separated from the dog boarding area, keeping the noise a little lower to ensure those naps aren't interrupted!
Our dedicated boarding staff loves to dote on our guests, so your cat won't get lonely in our care.