At Thomasville Veterinary Hospital Urgent Care + Surgery, our experienced team of veterinary professionals offer a comprehensive range of services to provide care for cats and dogs in Davidson County.
Our Philosophy of Care
Everything we do at our hospital is to help our patients live long and healthy lives.
We strongly believe in the adage that an ounce of prevention is worth a pound of cure. The best way to achieve this goal is by focusing on preventive care to reduce the chance of developing health issues in the first place.
At our hospital, we will create a customized health care plan for your pet that is built on disease and injury prevention. If treatment is required, we always strive for the least invasive options possible.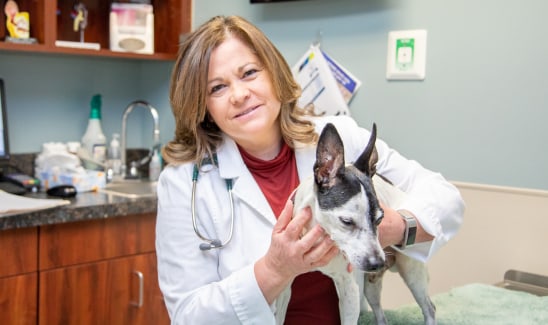 What You Get at Our Hospital
Wheelchair Accessibility 
Comfortable, Relaxed Environment
Appointment Reminders
Multi-Pet Appointments
Nutritional Counseling
Breeding Consultations
Behavior Training
American Animal Hospital Association (AAHA) Accredited Since 1993
We are proud to be members of AAHA and are staffed by an additional 25 members. It is our desire to provide for all of your pet's veterinary needs in line with the stringent standards set forth by the AAHA.
To remain accredited, companion animal hospitals are subjected to regular onsite evaluations by AAHA veterinary experts who assess each hospital on more than 900 veterinary care standards. 
Thomasville Veterinary Hospital Urgent Care + Surgery is proud to have been meeting the AAHA's rigorous standards since 1993.
Stay Informed
Access your pet's medical records, view upcoming appointments, receive reminders, and more. Visit your mobile app store to download the PetPage App, or use the desktop link below.
Thomasville Veterinary Hospital Urgent Care + Surgery

Photo Gallery

CLICK ON A THUMBNAIL TO VIEW LARGER IMAGE